On this page you will find an overview of the organisation of the AutomationML association as well as further information about the working groups.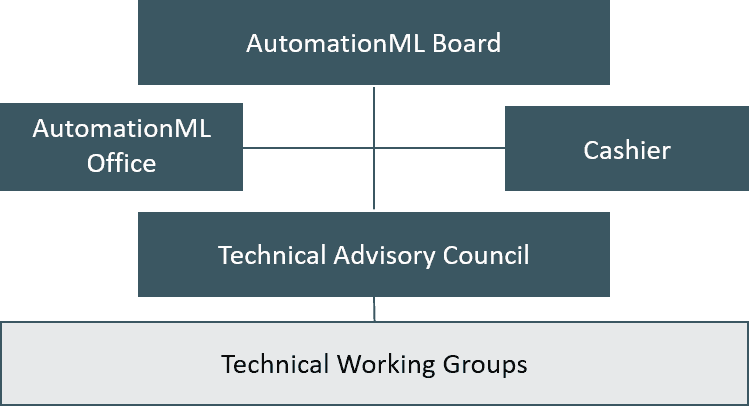 Below you will find more information about the various working groups of the AutomationML Association.
Description/Mission
The aim of this joint working group (in cooperation with the sub working group "Asset Administration Shell" of
the Platform Industrie 4.0 Working Group "Reference Architectures, Standards and Norms ") is the cooperative development and maintenance of the AutomationML based serialization of the asset administration shell information and their integration with other serialisation means to be published as application recommendation as well as as part of the specification "Details of the Asset Administration Shell".