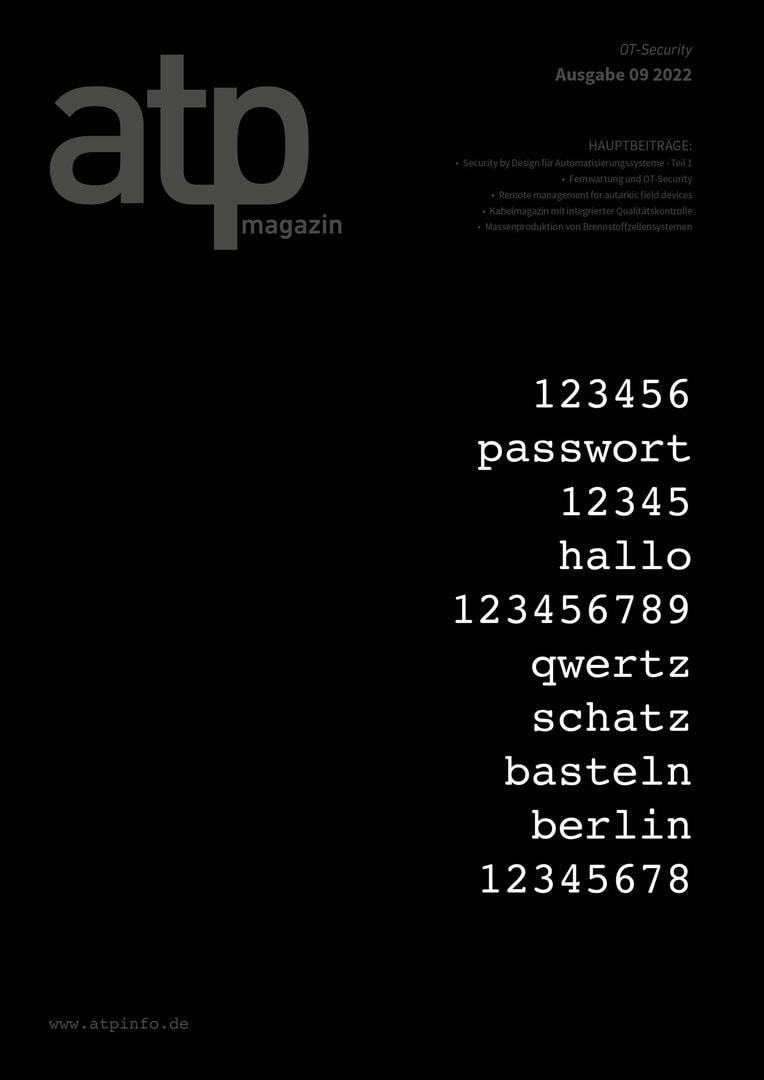 The latest issue of atp magazin – a recognized german journal about automation technology – is all about Operational Technology security. It also includes a technical article entitled "AutomationML: Ansätze für ein Security-Engineering-Informationsmodell".
One of the biggest challenges in industrial digitisation and the introduction of internet technologies in production is security. Due to the increasing networking of industrial components in the Industry 4.0 environment, they have increasingly become targets for IT attacks and malware. Although functional safety is deeply integrated into the development of products and processes, this is not yet the case with IT security. In the future, security engineering, like functional security, will be integrated into the current and rapidly changing automation engineering process, but above all it must be possible for automation specialists to carry it out efficiently.
The article in the current issue justifies the need for a security engineering model, reports on ongoing activities regarding modelling approaches with AutomationML and compares these approaches.
You can access the new issue of atp magazin via the following link. Enjoy reading!