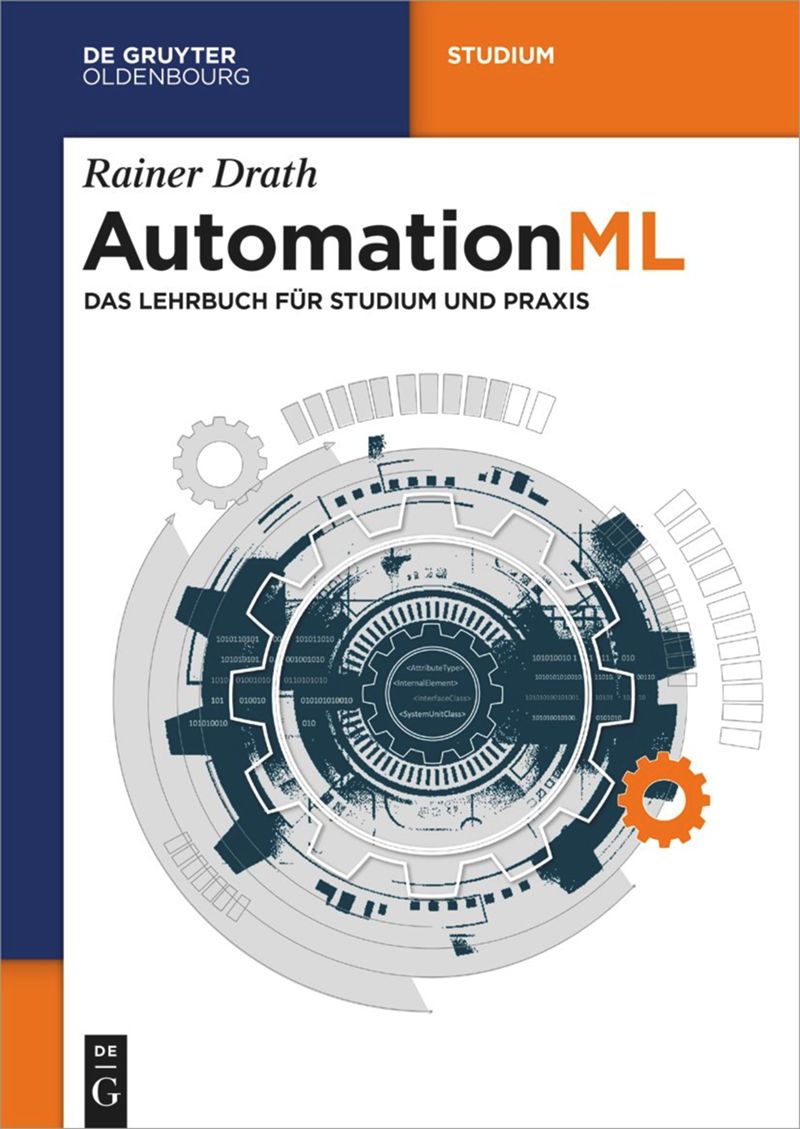 If you are interested in AutomationML or looking for a step-by-step introduction with practical exercises? Then we can recommend the newly published AutomationML textbook.
Whether privately, professionally or for your studies – the textbook "AutomationML – Das Lehrbuch für Studium und Praxis" helps you with more than 280 illustrations and practical exercises to familiarise yourself with AutomationML or to refresh your knowledge.
What is it about?
* First German textbook on CAEX and AutomationML,
* Introduction to modelling philosophy, architecture and language elements,
* Programming AutomationML with the AutomationML Engine,
* Recommendations for the practical use of AutomationML,
* Sample solutions to the exercises are available online for download (and will be added successively).
By the way, besides the new book in German, two books in English have been published recently: "AutomationML – A Practical Guide" and "AutomationML – The Industrial Cookbook". Both books are not particularly textbooks with exercises and solutions, but together they offer 900 pages of AutomationML introductions, industrial applications, pattern solutions and current research topics.
Further information on the AutomationML books can be found here on our website or on the publisher's page.
Enjoy reading!