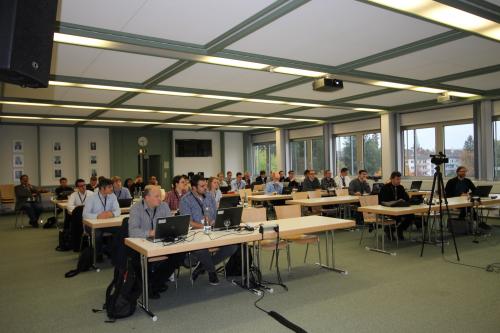 During the PlugFest the participants had discussed success stories of engineering tool implementation and application, had joined programming workshops providing insights in concepts for easy and fast implementation of tool interfaces and common definition of semantics, and had tested existing engineering tool interfaces in common sessions exchanging engineering data e.g. between mechanical, electrical, and control engineering tools.
In comparison with the second PlugFest two years ago the number of attendees had increased. The participants gave a positive feedback about the conference´s content and organisation.
Furthermore, AutomationML would like to thank Fraunhofer IOSB for its support and the opportunity to host the third AutomationML PlugFest in Karlsruhe as well as all people who have contributed to this success.