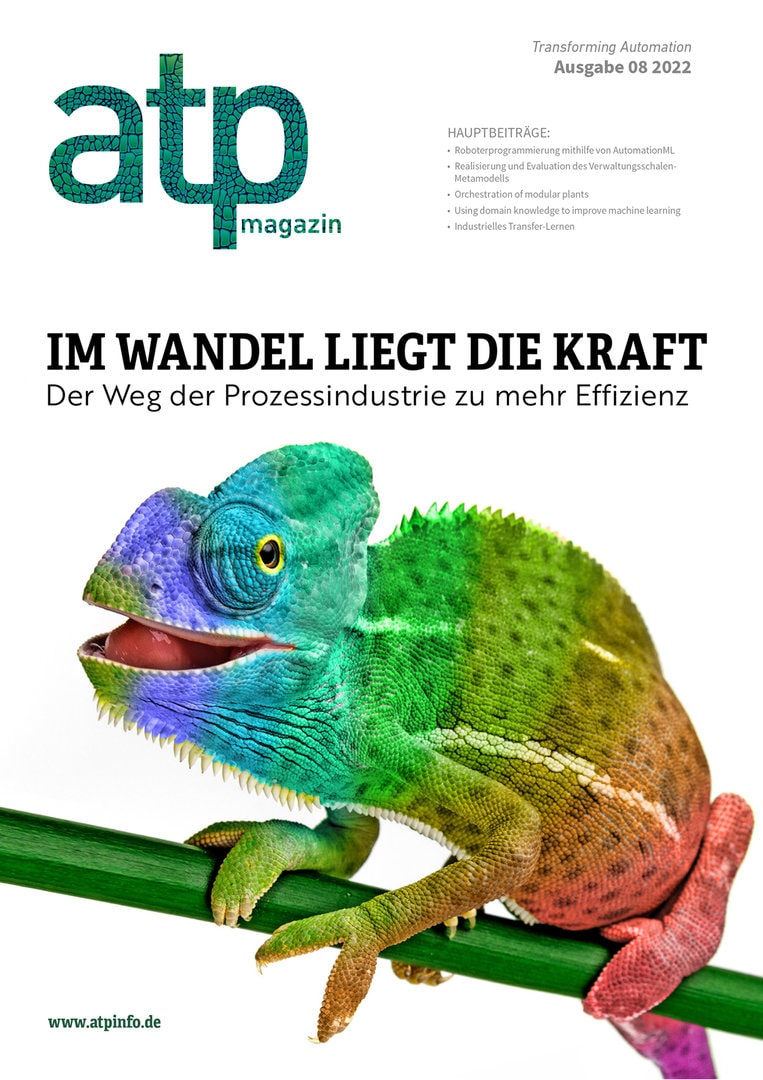 The current issue 8/2022 of the atp magazin, a recognized german journal about automation technology, contains a contribution worth reading on on robot programming with AutomationML.
Green hydrogen is currently one of the most researched energy carriers. In the field of automation technology, the focus is on the production, storage and transport of hydrogen. In ongoing research projects with pilot character, such as H2Giga of the Bundesministerium für Bildung und Forschung (BMBF), the automated assembly of electrolysis plants is being investigated.
The contribution presents a concept for automatically creating robot programmes on the basis of assembly plans. The authors use AutomationML as the data basis for the algorithms described in the contribution. Readers get an overview of the process of automatic generation and receive valuable information about existing hurdles and research questions.
Below you will find the link to the issue: